Highlighted Listing Program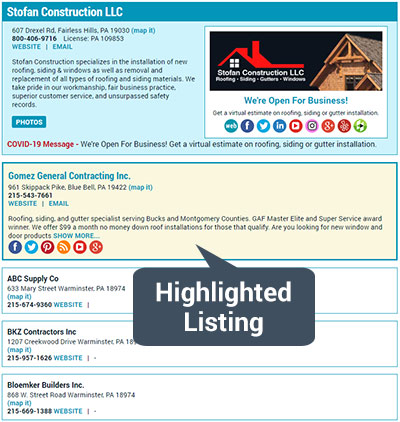 You can set your business listing apart in our directories and guides by signing up for our highlighted listing program. This program gives you a gold highlighted listing which appears both AT THE TOP OF THE PAGE under any Dynamic Brand Program participants, as well as in alphabetical order within a business category. Your listing will contain:
Contact information (company name, address, phone number, website and email);
A business description;
Links for a coupon, map, reviews, YouTube video, and social media pages;
Direct link to your website - valuable for search engine ranking.
The cost of this program is $10/month with our subscription program or $100/year (get two months free!).