How to Feel Good Throughout Your Golden Years
December 6, 2018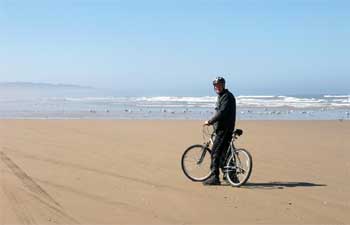 Want to live forever? That's unfortunately not going to happen, but you can live longer and happier if you play your cards right. That's largely a matter of making smart choices when it comes to your mental and physical health. Eating right, exercising, and putting your intellect to work are all key elements of this endeavor, along with eliminating stress from your day-to-day life and finding a sense of calm. The fact that you're in retirement doesn't change any of that - in fact, you should be focusing on wellness more than ever.
If you're looking for suggestions on how to put all that into motion, here they are.
Stick to Whole Foods
No, that doesn't mean shopping at that particular grocery store, but putting the right things in your cart. It should be loaded with veggies, fruits, whole grains, and lean protein. As for transforming that into balanced meals, a Place for Mom has a wealth of suggestions specifically for seniors that cover breakfast, lunch, and dinner.
Pump It Up
It shouldn't be hard to convince you of the importance of cardio. Everyone knows the wonders that regular jogging, cycling, and walking can do when it comes to keeping trim and avoiding the risks of diabetes and heart disease, among other conditions. However, muscle tone is important, too, which is why you need a total body workout that includes chair squats and knee lifts. Just don't forget to mix in some flexibility and balance exercises.
Get Mindful
Being mindful is one of the best ways to relieve stress. And there are even more benefits than that, according to a neuropsychologist speaking with US News and World Report. These overall benefits include better circulation and digestion, as well as increased cognitive functioning.
Use Your Brain
Speaking of cognitive functioning, another way to keep that on the up and up is by reading, which also extends your lifespan, according to one study conducted by the University of Michigan, cited by Retire-at-Home. The results showed that seniors who read more than 3.5 hours a week live almost two years longer than non-readers.
Make Wise Healthcare Choices
Injuries and illnesses do happen, no matter how healthy you are, so make sure you're covered. Start by exploring your Medicare options, including Advantage Plans. You'll want to keep your card handy at all times, along with a list of doctors and specialists you may need to see, your list of medications, and an organized file of medical receipts over the past year. Those may help when making changes during the Medicare Annual Election Period.
Establish a Sleep Routine
Getting your 40 winks every night is essential to staying healthy in so many ways that it's hard to count. However, that may have become more difficult as you've gotten older. That's normal, and there's no need to fret. A healthy diet and exercise will help, as will quitting those afternoon naps, one of many tricks to get back on track.
Head Outdoors
Get outside for the sunshine, if nothing else. It encourages the production of vitamin D, which is necessary to stave off dementia. However, nature can do much more than just that, including ward off feelings of isolation and depression while lifting your spirits in general.
Watch the Sunrise
Waking up early to witness how that great orb gradually fills the sky with light inspires hope for the day ahead while also improving your metabolism and helping to establish that healthy sleep cycle you've been seeking. In short: Get out there and enjoy it.
That about covers the basics, and they're more than enough to put some spring in your step. You can start with a wholesome snack or pages of that book that's lying on the coffee table.
Image via Pixabay