Five Fun Activities to do With Your Kids This Summer
by guest writer Paisley Hansen
May 8, 2019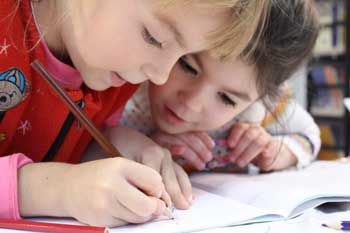 During the summer months, your kids are going to have a lot of time on their hands. It is important that you fill these months with fun activities that will help your kids learn and grow. There are many different things that you will be able to do with your kids this summer without having to spend a lot of money. Once you learn about all of the fun activities you can do with your kids this summer, you will be able to pack these months full of great adventures.
Teach your kids about recycling
We live in a world where most people are very wasteful. It is important to be able to teach your kids about the importance of having a small impact on the earth. Recycling is a great way to lessen your impact on the earth and it is an easy thing to teach your kids. Small things like putting your soda cans in a recycling bin and
using reusable grocery bags
are just a few of the many ways that you can teach your kids about recycling. The earlier they learn to enjoy the positive benefits of recycling, the more likely they will be to continue recycling for their entire lives.
Go for a family hike
Going on a family hike is a great way for you to have a fun adventure with your kids while promoting good health. When you are planning a family hike, make sure that you are choosing trails that won't be too difficult for your kids. You also need to make sure that you bring enough water, food, and sunscreen for your journey. You don't want to end up halfway through your hike wishing you had brought more supplies. Also, before you leave on any hike, make sure that you tell someone where you are going and when you plan on being back. Safety is key when you are going on any hike.
Teach your kids how to swim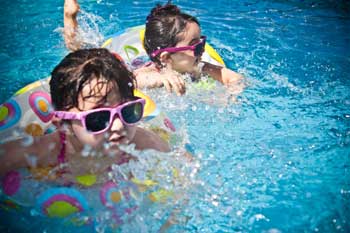 While swimming is a fun activity to do, it is also a skill that is essential to learn for your safety.
Teaching your kids to swim
can be a great way to spend some of your summer months. If you do not want to spend the time to teach your kids how to swim, you can always enrol them in a swimming class. This will be a great way for your kids to not only learn how to swim but possibly make some new friends, too. There are many local swimming classes that you can enrol your kids in at your local swimming pool or rec center.
Plan a family vacation
Family vacations
are a great way for everyone to bond this summer. When you are planning this summer vacation, you need to make sure that you are letting your kids be a part of the planning process. If they are able to feel like they helped to pick where everyone was going, they are going to have a much more enjoyable time. Planning for the trip can be one of the most enjoyable parts of the whole process. Bringing everyone together and getting excited about a family vacation will help everyone to bond in a way that they haven't been able to before.
Make decorations for the home
There are plenty of different crafts projects that are easy to do at home. These
DIY crafts projects
are usually pretty inexpensive, too. There are plenty of resources online that will help you to find projects that will be great for the age of your children. You need to remember to pick a craft project that isn't going to be too difficult for your children. Also, it is important to remember that things can get pretty messy when you are working on different craft projects. Make sure that you are doing your projects in an area of the house where you are able to easily clean up after everything is done.
Once you find that there are many different fun activities to do with your kids this summer, it will be easy to fill these months with projects that are exciting and fun for everyone. The more you are able to cram into the summer, the better memories you and your kids will have. Author Bio: Paisley Hansen is a loving wife and mother of twins. She is a self-described "DIY addict", and loves to decorate her house and office with her creations. As a mother, Paisley is really passionate about health, nutrition, and spending time with her family. When she's not writing, you can find her with a glass of mint lemon water and a child on each hip. Who says moms aren't superheroes?