Five Ways to Clean Your House Fast and Properly
by guest writer Liam Smith
July 3, 2019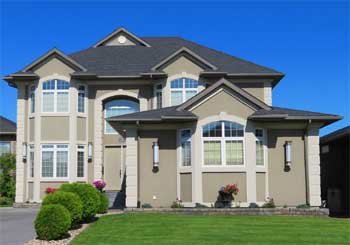 Sometimes keeping your house properly clean can be a challenge. There are times you'd like to call the cleaner, but with a little organization and the right tips in mind, you will be able to keep your house clean and proper without having to invest too much time. Here are 5 ways to clean your house fast when you're short on time!
1. Clean From Top to Bottom
If you want to clean your house, the best thing you can do is always clean from top to bottom. No matter what room you're working on, start by dusting high surfaces and then focus on clearing all clutter, making the beds, wiping down tables, sanitizing furniture, etc.
The last step should always be to clean the floors. When you clean the floors last it will mean you easily sweep or mop up any of the dust that floated there from dusting earlier. That way you will make sure to remove all dirt and dust is removed and that you won't need to do the same chore twice.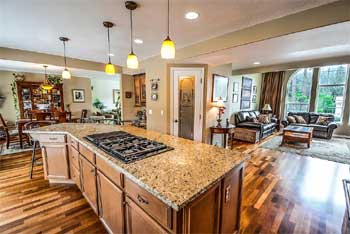 2. Set Aside Extra Time For the Bathroom and Kitchen
You can work quickly on most rooms, but the bathroom and the kitchen must be a priority so you should set aside extra time to clean these spaces more thoroughly.
When you're cleaning the bathrooms, try to do them all at once instead of one by one. Also, make sure you scrub your bathtub, the sink, and the toilet, clean the mirrors and sanitize the counters.
In the kitchen, it's best if you start by clearing the dirty dishes and loading the dishwasher. As it does its job, clear counters and then mixes hot water with soap and take a sponge to all surfaces, including the stove. Wipe down appliances and declutter the space as well.
3. Use Quality Cleaning Supplies
The quality of your cleaning supplies makes a huge difference in the amount of time it takes you to get your house properly clean. That's why you need to use high-quality formulas. They can be a bit of an investment, but they'll guarantee a good clean and they will make your life easier.
You can even find quality cleaning supplies that are environmentally friendly. With
eco-friendly
supplies, you'll be doing your part for the environment too!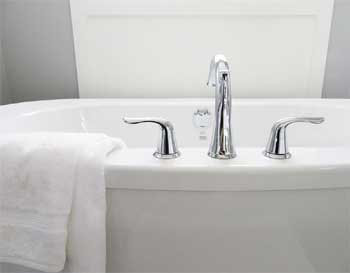 4. Share The Chores With Flatmates or Family
The easiest way of making sure your house is always clean no matter how limited your time is, consists of sharing the chores with your family or your flatmates. It's unfair to have the responsibility of cleaning be on a single person, so make a list of chores and keep everyone in rotation so they all pitch in.
An easy way to keep track of everyone's chores is to post a simple schedule on the fridge. That way it's in a common area and after someone has done their chores they can easily mark it. This will keep everyone accountable and on the same page to ensure that all the chores are completed.
5. Deep Clean Every Few Months
A quick clean is a quick fix and it allows you to keep your house spotless for longer, but you still need to schedule a deep clean every two to three months. This deep clean will require you to move furniture, wash curtains, declutter, vacuum, shine your floors, etc.
During a deep clean, your
fridge
and oven should also be cleaned out. Over time these can get built up with sticky substances from cooking. Clearing them out will help you keep everything in top shape. Plus, it will ensure that your appliances continue to operate efficiently.
No one wants a smoky oven or sticky fridge. Routine deep cleans will also keep regular cleaning more manageable so it will take less time overall.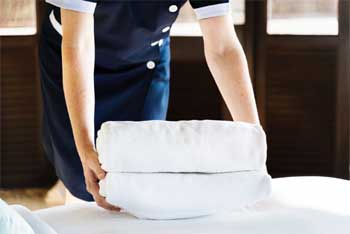 Summary
Keeping your house clean is a challenge, especially if you have many responsibilities both at home and at work. However, all you need to do is focus your energy and whatever time you have available, and also make sure everyone does something to help.
If you know you won't have enough time to clean. Why not plan ahead too? An expert
cleaner
is a great way to save time and easily keep your home sparkling with cleanliness. That way you can focus on finishing up your other projects with ease. Author Bio: Liam Smith is a young and aspiring Australian blogger with a passion for everything related to home improvement, wellness, and lifestyle. He has a B.Sc. in Interior design and is an avid reader.