How to Get Your Business More Involved in the Community
February 11, 2019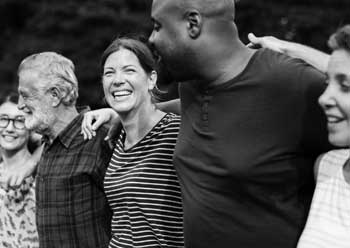 Running a business can be incredibly rewarding, but it can also lead to tunnel vision. It's easy to become so focused on your own corporate or commercial growth that you begin to forget the community around you. Worst-case scenario, your business may appear to drain local resources without giving anything back.
Best-case scenario, on the other hand? You're able to combine your business' drive for economic accumulation by
giving back to the community
. Indeed, investing in your local community can ultimately serve to drive your profits. Here are some easy ways that your business can become a community player.
1. Establish an educational grant or scholarship
Get in touch with a local school principal to discuss the possibility of inaugurating a grant or scholarship in your business' name. Supporting students through education in this manner can be incredibly rewarding for both parties. It's a fantastic way to forge truly personal ties with the young people in your community.
This is especially the case if you add a mentoring element into the mix. Get young people learning about business by offering them work experience, internship, or graduate job opportunities. Your community will appreciate your efforts to recruit locally. Plus, you might make a great young pal or two along the way!
2. Spearhead a community gardening scheme
A twenty-first-century business is not a business that spoils or neglects the environment. You need to show your community that you're a business leader who cares about eco-friendly practices.

There are many ways you can do this, but one fantastic option is a community garden. Get the whole neighbourhood enthused about growing and eating their own produce by purchasing a communal garden plot. This way, you can help your local families who would love to grow their own fruit and vegetables but lack the backyard space and resources.

When you launch the garden, you could invite along some gardening experts to show everyone else the ropes. Better yet, you could evidence your commitment to the endeavour by mucking in yourself.
3. Partner with local businesses
It's in your best interest to partner with other local businesses that share your same community-oriented ethos. Ideally, these will be locally-owned businesses which will help you to achieve some of your eco-conscious goals.

For example, you may be in the manufacturing business, meaning that your factory produces a lot of recyclable waste. To save it from becoming landfill in your local dump, you could partner with a local firm which transforms recyclable materials into usable products for the community.
4. Support community projects and events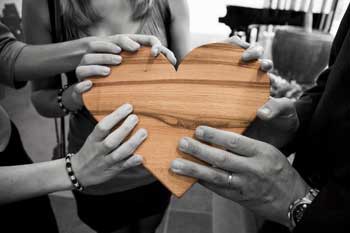 There are so many fantastic projects and events initiated at the community level which your business can have a hand in. There could be a local sports team that's made it to the national finals; offer your business up as a sponsor. Your community could be organising a business or careers fair; make sure that your business makes an appearance.
Whether it's your time, money, or product, you can donate to community initiatives. Take the example of a company called
Sea Containers
, which donated containers towards the build of a new Surf Club. You'll also find many a family-owned restaurant donating good leftovers to the local food refuge.
Perhaps your community hosts an annual charity fun run to raise money for cancer. If that's the case, round up your employees, wear some team t-shirts, and get jogging. It'll mean a lot to the community that your business cares in this visible and tangible way. What's more, your employees will appreciate working for a business that thinks beyond itself.