Simple Head-to-Toe Wellness Tips to Help You Thrive and Live Your Best Life
April 10, 2019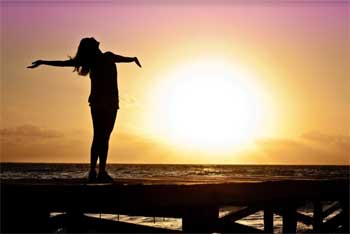 Looking to make better choices for your physical and mental health? You're in good company. Better health and quality of life are common goals, but achieving those goals can feel like a major challenge. In truth, the healthiest habits, like the ones below, can be the easiest to add to your regular routine.
Check Out Your Current Healthcare Coverage
Even healthy adults need to be covered by adequate
health care insurance
, to prevent small issues from becoming major problems in the future and to avoid financial impact of medical emergencies. For older adults and seniors, though, having access to health care is even more important. So if you are a senior, be sure to research the difference between basic coverage and Medicare Advantage plans. Medicare Advantage Plans, such as those from
Humana
, may give you more access to vision and dental screenings. Being able to see a dentist is important because your oral health can
affect your overall health
, as well as your self-confidence, while eye exams can be instrumental in preventing falls for seniors.
Take More Walks, on a Treadmill or Even Outside
Having access to healthcare can lay the foundation for a healthier lifestyle. But having access to sidewalks and walking trails can help, too.
A daily walk
can have endless benefits for all aspects of your health, plus it is one of the easiest and least stressful workouts you can use to stay healthy. Regular brisk walks can improve your heart health and trim your waistline, but they can also be beneficial for your mood and emotional well-being. You can get those benefits from walking on a treadmill, which can be a plus for senior using Silver Sneakers benefits from the Medicare Advantage plans mentioned above. But to really give your mental health a boost, try
taking your walk outside
. Strolling around a
local park
or trail for 90 minutes is enough to calm feelings of anxiety, relieve feelings of depression, and reduce the effects of chronic stress.
Shop for Healthy Produce and Foods at Farmers Markets
For those who want to improve their health and help local businesses, there's no better way than finding the
nearest farmers market
. The produce and foods found at farmers and growers markets tend to be so fresh and varied that you will never get bored of eating your vegetables. You are also more likely to find
seasonal veggies and fruits
at your local farmers market, which can get you into the habit of practicing healthier eating habits. In the summer months, there are typically more vegetables and fruits available, which can help replenish hydration lost during those warmer months. So listen to your body and try to give it the healthy foods you need to look and feel your best. Not a fan of veggies? Try adding
powerhouse fruits and vegetables
, like berries and spinach, to smoothies to get your daily recommended servings in painlessly.
Spend Some Time Volunteering in Your Local Community
Shopping at growers markets is not the only way you can improve your life, while helping others around you. Another clever trick for getting those all-important veggies is to work with your neighbors on
creating a community garden
. It takes some research and hard work to get a community garden planted and growing, but the benefits for yourself and your neighbors will be well worth that initial investment. In addition to providing healthier foods, volunteering with these kinds of local projects can also
boost your mental health
. Connecting with others and working to improve lives can lessen feelings of anxiety, as well as alleviate feelings of depression that often stem from loneliness. So if you don't have a green thumb, consider other ways you can help improve your community.
Living a healthier life doesn't have to mean resorting to drastic measures. In fact, some of the healthiest changes you can make to your daily routine can be as painless as they are beneficial. Staying informed when it comes to your healthcare and insurance, staying active, and eating healthier can all improve your sense of wellness, while adding quality to your life.
Photo Credit: Pixabay