Strategies for Securing Your Home and Protecting Your Family
by guest writer Paisley Hansen
May 2, 2019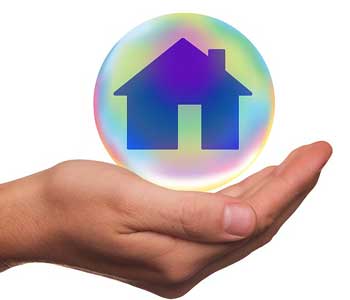 As the head of a family you have a lot of responsibilities. However, there is no responsibility more important than providing a safe and secure home for your family. This is a fundamental necessity, and it is required for your family to live a normal and healthy life.
There is no one solution to keeping your home secure. Instead, you must do many differ things throughout the year to ensure that your home and your family remains safe. Below is a short list of some of the steps and strategies you can deploy to protect your home.
Investing in a Smart Security System
Of the different threats to your home, the number one concern you may have is keeping out criminals and other human intruders. It has been estimated that there are about 2.5 million burglaries a year. You don't always only lose property during a home invasion. Murders also often occur with them.
If you want to stop home invasions from occurring, you need to invest in a home security system. Thankfully, security systems are more advanced and effective than ever before. Residential security companies now offer "smart" home security systems. Like the name implies, these systems work with smart phone apps to provide you with real time surveillance of your home and yard and the ability to receive alerts and manage the system from anywhere you have service. Even if you are thousands of miles away, you will still be able to keep tabs on your home through this kind of advanced home security system.
Detecting Other Threats
Of course, human beings aren't the only threat you have to worry about in regards to threats to your home and family. Other, non-human threats can be just as deadly. Some, in fact, may not even be detectable to the senses. This is the case for carbon monoxide. It's known as the "silent killer," because it can't be heard, seen or even smelled. According to the Centers for Disease Control and Prevention,
about 50,000
people go to the hospital for carbon monoxide poisoning every year. Some of these people don't survive the ordeal.
If you want to protect against this threat, you need a carbon monoxide detector. You especially need one near where your family sleeps. You should also, of course, have multiple smoke detectors installed throughout your home. Fire is another big killer, and fires often start when you least expect them. Make sure to replace the batteries of such detectors and alarm systems on a routine basis. The lives of your family could depend on this maintenance. It's certainly worth the small effort required.
Investing in Pest Control
Third, you have to be concerned about other living threats to your home and family. These include pests like rodents, bugs, arachnids and more. A serious pest infestation can indeed be dangerous to your family. Rats, for example, can carry
multiple different deadly diseases
such as the plague, rat bite fever, salmonellosis, Weil's disease and several others.
Pests can even present threats to the structure of your home itself. A termite infestation, for example, can do thousands of dollars worth of damage. If the damage to the wood frame of your home is severe enough, it could even be a total loss. If you have seen evidence of such threats, contact a local pest control company to formulate a defense plan. If you live in the Cincinnati area, for example, you should be able to easily
find a pest control company in Cincinnati
that can help you take the steps necessary to protect your home and your family from serious pest infestations.
Protecting your home and family requires effort. You need to protect them from human intruders, disease carrying pests and other dangers like fire and carbon monoxide. This, of course, is only a starting point. Protecting your home requires much more. Above all else, it requires constant diligence so you can spot and predict threats before they do harm to your family. Author Bio: Paisley Hansen is a loving wife and mother of twins. She is a self-described "DIY addict", and loves to decorate her house and office with her creations. As a mother, Paisley is really passionate about health, nutrition, and spending time with her family. When she's not writing, you can find her with a glass of mint lemon water and a child on each hip. Who says moms aren't superheroes?