Keeping Your Children Safe at Home While at Work
by guest writer Paisley Hansen
May 29, 2019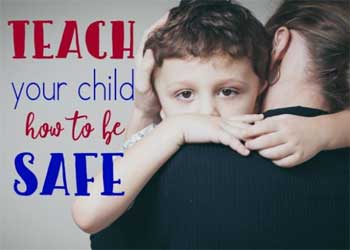 Whenever left alone at home, children become highly vulnerable to potential risks. Statistics show that, in the US, over 12,000 children aged between 1 and 19 years succumb to injuries suffered when left alone. Some of the potential threats that your children face when left in the house include the risk to suffocating, drowning, fire accidents, and falling. As a parent, you may want to put in place measures targeting increasing the safety of your children whenever you are away at work. To enforce child safety at home, here are some measures that you should consider.
Caution them of hazards
The first crucial measure to ensure your children are safe whenever left alone in the house is to educate them on the concept of safety. Children should be taught the various safety hazards that they could potentially face at home. Some of these hazards include the risk of suffocating as a result of ingesting unpalatable material such as toys. They also need to be taught on food safety and the kind of material they should never consume such as ointments that are meant to be used topically. Educating your children on these and other
basic child safety measures
gives your kids a benchmark to become more responsible when left alone.
Equip your home with basic safety measures
To keep your children safe at home, you should endeavor to implement basic home safety measures. Such safety mechanisms that help advance child safety include installing items such as security cameras which help you to monitor your children remotely for potential incidents that may put them at risk. You may also want to keep your house tidy and free from common hazardous items such as strings and ropes which may tangle your children leading to falls and severe injuries. You can also advance your home safety measures by installing a
doorbell camera
and training your children how to effectively use it. Such a camera comes in handy in helping keep away visitors and strangers from accessing your house whenever your children are alone.
Train them on basic first aid measures
Despite the safety measures that you install in your home targeting keeping your children safe, your children will always face some adverse and unprecedented risks. Facing such risks alone at home can be potentially catastrophic, especially if no one comes to their rescue. To avert the adverse effects of exposure to some of the common potential
risks to children safety
, you should endeavor to sufficiently train them on the basic child first aid measures. Such training should focus on potential hazards such as ingestion of objects leading to suffocation, how to respond to a drowning incident, and how to escape a fire in the house among other common household risks. Training the elderly of your children makes them highly responsible and accountable for the safety of the younger ones.
Teach children how to send signals of distress
You should also teach your children how to effectively communicate in the face of disaster. The teaching should focus on how to raise signals of distress through common channels of communication such as mobile phones. Basic contacts should be displayed in your house for them to readily use whenever the need arises. Among the important contacts include the police helpline number, 911, contacts to a reliable neighbor who may come to the rescue when the need arises, and your contacts. This ensures that your children can reach out more easily and readily.
In conclusion, child safety is a major concern in our time. Instances where children are left alone at home normally makes them more prone to potential disasters that threaten their safety. To help advance their safety, you should endeavor to train them on home safety measures that prepare them for common risks that they may face from time to time. Installing your home with basic safety measures also helps eliminate some of the common hazards that your children may occasionally face.
Author Bio: Paisley Hansen is a loving wife and mother of twins. She is a self-described "DIY addict", and loves to decorate her house and office with her creations. As a mother, Paisley is really passionate about health, nutrition, and spending time with her family. When she's not writing, you can find her with a glass of mint lemon water and a child on each hip. Who says moms aren't superheroes?