Summer Camp: The Hot Ticket for 2022!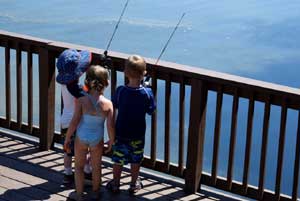 Too much screen time over the past decade and its residual effects on young people have been exacerbated by the pandemic response of "educating by isolating." Relegated to their bedrooms, basements, kitchens, and college dorms, most socially distanced students were FORCED to stare at their screens from March 2020 until May/June 2021. This extended time of keeping students from physically interacting with peers and teachers has resulted in a mental health crisis we will be feeling for a very long time.
After 15 months of semi-seclusion, missed social opportunities, and frayed friendships, young people were acting out: antisocial behaviors, fights, emotional breakdowns, defiance, anxiety, and depression. Summer camps, however, offered an oasis of sorts- a reset, an antidote, a social-emotional vaccine. Campers, staff, and even school teachers had a magical and energizing experience being outside, socializing, playing, and interacting again!
The past two summers affirmed unequivocally that there's no better place for children and young adults to learn and regain their social and emotional equilibrium than at Summer Camp. Here's what we observed:
Kids bounce back. Kids are resilient. They roll with the punches, learn from their mistakes, and when the bar is set high, with the right encouragement- they rise to the occasion!
Kids naturally make friends. Thousands of new campers arrived at camps the past two summers, and it was amazing to see how they were drawn towards one another; quickly building friendships, with their saved up love and empathy.
Kids love being outdoors. Always have. But after being forced indoors for so long, kids cared less about the bugs, the dirt and mud, the liquid sunshine, and even the heat! At Liberty Lake, we embrace the opportunity to jump into a lake, just like kids have done for thousands of years!
Kids don't need screens to enjoy themselves. Liberty Lake has been a screen-free haven since day one in 2002, from drop-off to pick-up. You'd think that after so much screen time, that kids would be jonesing for their phones/tablets/TVs… Nope. Playing outside with their friends is WAY more engaging. Older campers and staff actually THANK US for providing an electronic-free, stress-free utopia!
And there's more good news. Thousands of parents who never went to camp, and never sent their children to camp before, have reassessed the summer camp cost/benefit analysis and are flooding American Camp Association accredited camps with registrations like never before. The pandemic has suddenly made Summer Camp as important as it should be. So if you're interested in Camp for your kids this summer, don't delay- because many of the best camps out there have already started waiting lists!
Andy Pritikn is the Owner/Director of Liberty Lake Day Camp in Mansfield Township, NJ, and partner of Everwood Day Camp in Sharon, MA, and Camp Southwoods in Paradox, NY. He's the past president of the American Camp Association, NY/NJ, and host of the Day Camp Podcast.