Taking Time Off - Why It's Good and Tips for Managers
April 28, 2019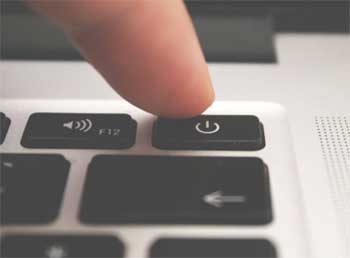 In a work-hard/play-hard society, a lot of career-minded people avoid taking time off, let alone consider taking a sabbatical. A
sabbatical,
simply put, is time off taken by a full-time worker for an extended amount of time - generally two months or more. However, people don't have to take that much time away from their jobs to reap the benefits. By taking time away from work, employees recharge and are able to come back more creative and engaged in their careers.
The idea of taking an extended amount of time away from the office is nerve-wracking for many people. A lot of us are
addicted to the stress
that comes with our ambitions, and the thought of leaving is too close to falling behind on your responsibilities - and losing your position altogether. However, taking a vacation can actually
save a career
. The symptoms of job burnout can lead to a diminished performance that requires rebuke. Rather than letting things get to that point, a vacation helps alleviate burnout so employees return to work feeling motivated. In extreme cases, managers can actually do right by their companies and employees when they suggest
planning a sabbatical
in the face of career burnout.
Resources for Sabbaticals
Spending an extended amount of time off presents many opportunities. If you're planning on traveling, it may be worth it to buy a car. Most places in the United States are
built with sprawl
and have little public transportation. While you could rent a car or rely on expensive ride shares through companies like Lyft and Uber, having your own car gives you the freedom to go where you want to go during your sabbatical.
When thinking about the car you want, consider buying used. When you buy a new car its value depreciates as soon as you drive it off the lot. And not only is buying used smarter in a financial sense, but used vehicles are also
more eco-friendly
than new ones. Look for a ride that is compatible with where you plan on spending your sabbatical. For instance, if you're planning on heading out to someplace where the terrain can get a little rough, a four-wheel drive vehicle like a Jeep is best for your needs;
click here
for more information about purchasing a used car.
To
financially prepare
for your sabbatical, it helps to start with a baseline budget. Calculate the amount of money you'll need to do all the things you want to do while on sabbatical. In addition to everyday costs, start saving for an emergency fund you can turn to when the car unexpectedly breaks down or the
dog needs a trip
to the emergency vet. Having something to fall back can help mitigate any financial anxiety you experience regarding your sabbatical.
Encouraging Employees to Take Time Off
If you're a manager, you've probably had an employee or two in your time who refused to take time off. However, encouraging your team to travel and pursue interests outside of work can make them more appreciative of the company and harder workers when they come back. If you think someone you manage would benefit from a vacation, it isn't the easiest topic to approach. However, if you can ensure their job's security if they leave, that's a great place to start.
Talk with them about the
benefits
of spending time away from the office enjoying themselves. Having time off helps shift a worker's perspective on their job so they're more appreciative of what they do. It helps them get out of their heads for a bit so they can find new and creative solutions to problems. And it's a great tool for distancing themselves from negative situations that would otherwise impact their job performance.
Taking time away from the office and going on vacations have many benefits, but people are hesitant to ask for time off because they fear falling behind at their jobs. If you are a manager, it's important to remember that time off provides employees with the opportunity to rest and relax so they are more productive when they come back to the office. If you have people on your team who seem like they are avoiding asking for time off, talk with them about how vacations can actually help the company operate better overall. Author Bio: Eva Benoit - "I specialize in helping people with anxiety, but I welcome working with people from all walks of life. I don't claim to have all of the answers, and there is no overnight solution that will put you on a path to a calmer, less stressful, fuller life. But what I can tell you is that together, we will discover and explore avenues that will bring you balance, peace, and improved overall well-being that can last a lifetime!"