12 Days of the Naughty Elves Photography Session
Guest Author - Candy Hoehn of SugaShoc Photography
Bucks County Newborn, Maternity & Boudoir Photographer
The Elf on the Shelf had long become a tradition in many family homes around Christmas. The Elf shows up every morning in different locations in your house, and every night, the elf flies back to Santa to report if you've been good or bad. Well, what if the elf got into some mischief while at your house? This was the adorable idea I came up with for a Christmas-themed Newborn photoshoot -
The 12 Days of Mischief.
The concept of the shoot was to stage scenes of each newborn baby elf being naughty. I had a lot of fun coming up with ideas for what items the elves would be getting into.
One naughty elf got into the Candy Canes ...
One, started in on opening up Santa's letters ...
This little one started unwrapping presents under the tree….
This elf was a little more misbehaved, and got into the Starbucks coffee ...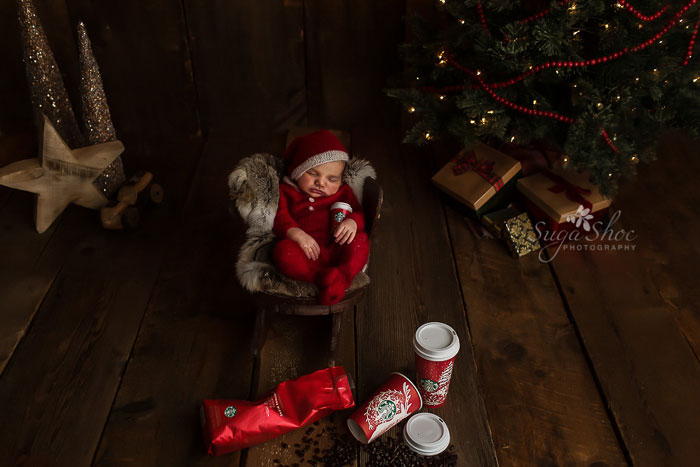 This one ate Lucky Charms cereal ...
This mischievous elf got into the toilet paper ...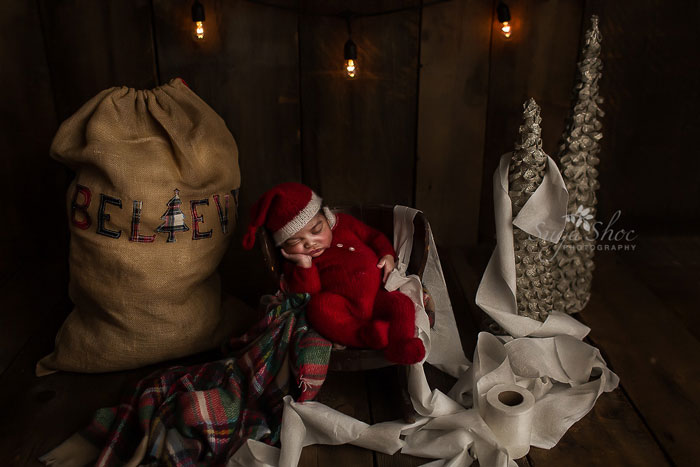 This little one got into the marshmallows.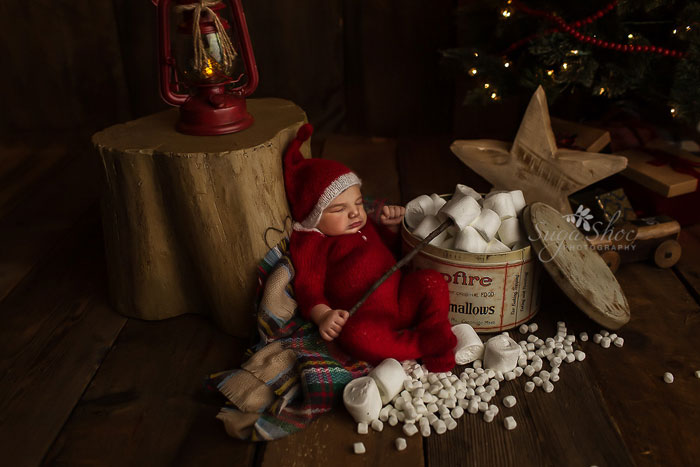 One of the hardest parts was finding the 12 little elves. Luckily I enlisted the help of the people in the community on Facebook groups to help. I reached out to the Doylestown facebook page, Mommies of Bucks County, and a few other local bucks county mom groups to help in this large endeavor, and everyone in our community was so helpful. I was able to find my adorable 5 little elves - Kapone, Emma, Ava, Avery and Declan - and they were extremely good little models for my photoshoot.
Putting together this shoot was so much fun and I am beyond happy with how the community came together to help me create this passion project of mine. I hope your Elf on the Shelf isn't as mischievous as these were ...