Ways to Achieve a Better You in 2019 (No Gym Required)
January 9, 2019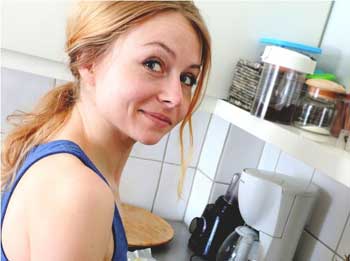 Here's a hard truth: The vast majority of New Year's resolutions fall flat by February. However, this is because most resolutions involve drastic lifestyle changes that simply aren't sustainable. Instead of making promises you can't keep, such as going to the gym every day or turning your back on Snickers, initiate changes you can live with.
Keep Your Dentist Appointments
Thirty minutes twice per year is about all it takes to keep your mouth healthy and your teeth pearly white. However, today's busy way of life makes it feel almost impossible to break away from the grind for this important health checkup. Besides, you brush your teeth and floss practically every night, right? Why is this so important?
Unfortunately, it takes more than toothpaste and mint-waxed string to ensure oral health. Not only will visiting your dentist keep your smile intact, which can improve your
personal
and
professional
life, but routine oral examinations can also help identify potential health problems, such as diabetes. If your current dentist makes you feel uncomfortable, has inconvenient office hours, or tries to lure you into expensive and unnecessary dental treatments against your will, look for a
new provider
who makes you feel good about missing work.
Reconnect with People You Love
Just because you haven't spoken to someone in weeks, months, or even years doesn't mean they are no longer capable of bringing you joy. Put in some effort toward reconnecting with people who have always made you feel like the best version of yourself. Don't just instant message them on social media; plan to
get together in person
. You may find that bringing back a familiar face from your past will have a positive impact on your present.
Embracing Self-Confidence
Showing confidence is hard. You may worry that you come off as cocky or arrogant, or that someone else is going to be better at doing something you claim to have mastered. However, you can't let these fears stop you from being assured of yourself. A lack of self-confidence is one of the surest ways to keep you stuck in 2018, afraid to grab life by the horns as the new year quickly whittles itself away.
Small actions, such as reminding yourself of something you're good at and
taking care of yourself
when you need it most, can help you stay confident. An easy way to build your self-esteem is to set goals for yourself and track your accomplishments. Goals should come
with a purpose
, such as purging toxic people from your life or being more productive. You can break down larger aspirations into smaller tasks so that your goals are more attainable.
Find a New Job
One of the scariest life choices we can make is changing jobs. However, if you are unhappy in your current career or need the type of flexibility that comes with freelance work or entrepreneurship, there's no better time than now to make the transition. Flexjobs Senior Researcher Christine Bernier Lienke discusses more reasons to change careers
in this post
.
Get Cozy in the Kitchen
If you're tired of wasting money on take-out or improving your health is one of your priorities for the upcoming months, forget dieting. Instead, learn what you can about food and how to prepare it in a way that actually makes you want to eat healthily. If you're not handy in the kitchen, these tips from FineCooking.com can help you refine your skills.
Also, don't be afraid to get creative in the kitchen, using foods you like in innovative ways. A great example is this
Thai curry veggie noodle
and chicken dish that replaces heavy pasta with spiral vegetables and cabbage for a hearty and healthy meal.
While getting more physical activity is an admirable resolution, it's not the only one that can improve your health. Prioritize a few more realistic goals, such as going to the dentist and learning how to cook, and you'll soon find that other lifestyle changes aren't as daunting.
Photo Credit: Pixabay