Found Mules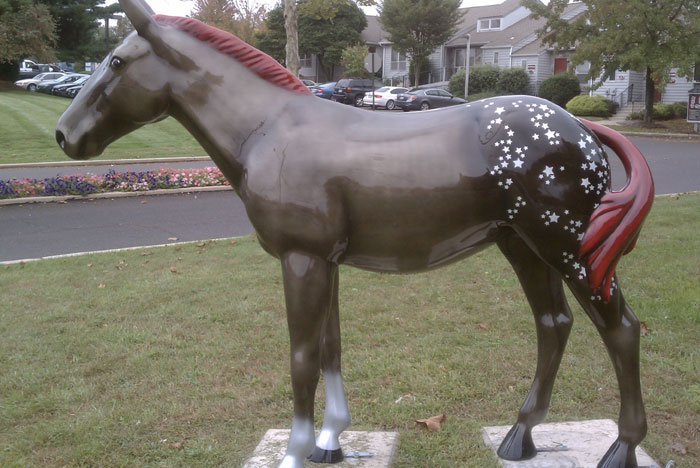 Fountainhead Ben
Found by: Dea Rogers
Artist: George & Betty Bramhall & Sue Eaton
Sponsor: New Hope Historical Society
Current Location:
Bailiwick Office Campus
252 West Swamp Road
Doylestown, PA 18901
Originally in New Hope, a tribute to Benjamin Parry, one of New Hope's founding fathers.
Click here for an image of the original mule before resoration
. Purchased at auction on November 1, 2003 by Ronald A. Williams & Co. Restoration was beautifully done by Street Visions, Inc. of Telford, PA. Their phone is 215-721-4799 if other mules require restoration work.
Page in
Miles of Mules
book: 107