Found Mules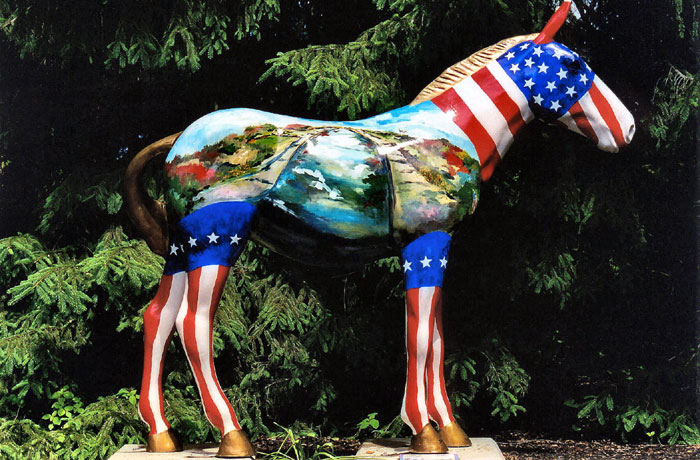 The American Mule
now known as "Trooper Jack"
Found by: Heather Chalmers (Owner)
Artist: John McDowell Williams
Sponsor: Applebee's Neighborhood Grill & Bar
Current Location:
Applebee's Neighborhood Grill & Bar
2 West Road
Newtown, PA
By the owner: I own the "American Mule" by local artist, John Williams. This mule was originally purchased by The Rose Group in Newtown, PA. My husband purchased the mule from the company for me, but the Applebees in Newtown missed it so much that it is back on loan by the front door of the restaurant. John Williams did the first restoration, but the mule has been vandalized so many times that his shape and colors have slightly changed from the many extensive rehabilitations by auto repair shops. The Rose Group ran a contest to name the mule and the winning name is Trooper. I had already named him Jack, so I now call him Trooper Jack. I just requested that he be again restored after seeing him last night, so I am glad to tell you his story today!
Page in
Miles of Mules
book: 117