Based on his two books, Abandoned America: Dismantling the Dream and Abandoned America: The Age of Consequences
Event Date: 10/13/16 Time: 5:00 to 6:30 p.m
Sponsor: Historical Society of Montgomery County
Location: Montgomery County-Norristown Public Library, 1001 Powell Street, Norristown, PA
Release Date: 9/28/16
Join the Montgomery County-Norristown Public Library, the Historical Society of Montgomery County, and Friends of the Montgomery County Library on October 13, 2016 from 5:00 to 6:30 for a special presentation by photographer Matthew Christopher who will present his work in a program based on his two books, Abandoned America: . . .
READ MORE
Empowering others and inspiring change makes these bagels go round

Sponsor: Sweet Note Bakery & The Greater Knead
Release Date: 9/28/16
Sweet Note Bakery, purveyor of gluten-free NY-style bagels, is rebranding to The Greater Knead to better reflect the CEO and Founder Michelle MacDonald's mission to inspire change in the food industry. The company, which has recently relocated to Bensalem from their original headquarters in Manayunk, encourages their customers to . . .
READ MORE
Will you join them?
Event Date: 11/17/16 Time: 5:30pm - 7am
Sponsor: Covenant House
Location: Covenant House, 31 East Armat Street, Philadelphia, PA 19144
Release Date: 9/27/16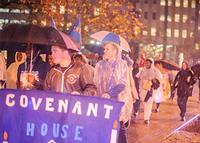 On November 17, 2016, local business executives will sleep on the streets of Philadelphia to send a clear message to area homeless youth that they are not alone. Nearly 2 million kids in America will face homelessness this year. Covenant House exists to provide these young people with safe shelter and wrap-around social services . . .
READ MORE

Sponsor: League of Women Voters
Release Date: 9/26/16
The League of Women Voters of Bucks County will present two important programs for the general public in October. Both programs will provide information to help voters understand issues pertinent to the upcoming election. On Wednesday, October 5, 2016 from 7-9:00 pm, Dr. Jack Nagel will cover voter registration and Election . . .
READ MORE
Event Date: 10/4/16 Time: 6 pm
Sponsor: A Woman's Place
Location: Historic Quakertown Train Station, 15 Front Street, Quakertown, PA
Release Date: 9/26/16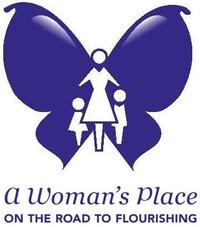 On Thursday October 4, A Woman's Place (AWP) and members of the Bucks County community will come together for AWP's annual Domestic Violence Awareness Candlelight Vigil. AWP holds the Candlelight Vigil annually in October to commemorate Domestic Violence Awareness Month. This year's Vigil will be held at the . . .
READ MORE

Sponsor: A Woman's Place
Release Date: 9/20/16
Quakertown, Doylestown, and Bristol will have a pop of purple pizazz this October as A Woman's Place (AWP) proudly Paints the Towns Purple to promote National Domestic Violence Awareness Month. This is the first year that AWP will Paint the Towns Purple – an initiative that is part of AWP's milestone . . .
READ MORE

Sponsor: Bucks County Intermediate Unit #22 & James A. Michener Art Museum
Release Date: 9/20/16

The Bucks County Intermediate Unit's (BCIU) Art on the Move (AOTM) Program has received a $15,000 grant from the National Endowment for the Arts (NEA) covering the 2016-2017 school year. Through the program each participating school receives a collection of six original pieces of art, by historical and contemporary Bucks . . .
READ MORE

Sponsor: The Sourland Conservancy
Release Date: 9/1/16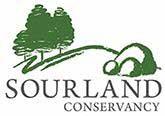 The Sourland Conservancy is pleased to announce that the Sourlands has been included in New Jersey Monthly's Natural Wonders poll presented by the New Jersey Nature Conservancy. "This is a wonderful opportunity to introduce New Jersey Monthly readers to the fragile beauty of the Sourland Region," said . . .
READ MORE