Lower Makefield Township Farmers Market to Open for the Season on May 28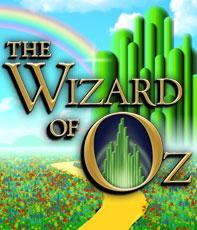 Back for its ninth year, the Lower Makefield Township Farmers Market will open for the season on at 3:30 p.m. on Thursday, May 28, at Veterans Square in Lower Makefield Township.
Lower Makefield Township Farmers Market is an authentic, seasonal, producer-only, open-air market, featuring locally-produced vegetables and fruits, herbs, artisan breads, pastured meats, farmstead cheeses, eggs, wool products, handmade soaps and skin products, flowers and plants, prepared foods, and more. During the season, the Farmers Market will provide a variety of activities for the kids, chef demonstrations using ingredients from the market and live music performances.
To celebrate Opening Day, the Farmers Market will be presenting live music from Dark Whiskey (a country and bluegrass trio), activities for the kids and variety of goods from locally-based vendors. Opening Day vendors will include:
Apple Ridge Farm Mediterranean Delicacies
Charlann Farm Pickle Licous
Promised Land Farm Bobolink Farm
Two Sisters Jam Russell Gardens
Guzikowski Farm Neil's Sharpening
Davidson Mush Giggling Goat Farm
Purely Farm Marie's Soap
Caramel's Crunchie Cookies (Doggy Treats) Woods Edge Farm
Bonjour Creperie Truck Greek Street Food Truck
In addition, the Prancing Peacock with locations in Yardley and Langhorne will be providing yoga classes.
The first class will be Yoga for Kids (ages 4 to 8) with Erin from 4:00 pm to 4:30 pm.
This class will incorporate yoga postures, games, stories...and a lot of fun! Kids' yoga is a wonderful way to build strength, flexibility, confidence and a sense of calm within, while helping kids understand their connection to others and encouraging cooperation and compassion with all. Come play during this special outdoor class!
Joy, also of the Prancing Peacock will be hosting Family Yoga for ages 4+ from 5:00 pm to 5:30 pm.
Bring your family to the mat...at the Farmer's Market! Family yoga is a great way to connect with family members and have a fun time! This special outdoor yoga class is designed to get you and your family stretching, breathing, cooperating and playing together. No prior yoga experience is necessary.
Beginning May 28th, the Market will be open -- rain or shine -- every Thursday from 3:30 pm to 6:30 pm through October 1st. There's plenty of parking in the adjacent lot with overflow parking across the street. Stop by and talk with the farmers who work so hard to provide the highest-quality seasonal produce, grass-fed meats and unique specialty products for the Market. Perhaps pick up dinner from one of the healthy prepared-food vendors and complement it with a crisp salad made from local produce. How about some jam and bread for your morning breakfast? The Market even has healthy treats for your 4-legged friends!
Veterans Square is located on the corner of Heacock and Edgewood Roads in Lower Makefield Township in the park surrounding the newly-dedicated Veterans Square Monument. Questions?? Contact Deirdre Cloughley at lmtfarmersmarket@gmail.com or 267 307 3728.
Celebrate the return of fresh produce and spring – join us!