Housing and Human Services Concerns to Headline 10th Annual Conversation with Elected Officials
Sponsored by The Bucks County Women's Advocacy Coalition (BCWAC) and the BuxMont Unitarian Universalist Fellowship/Peace & Justice Committee,
Event Date: 3/23/2018 Time: 8:30-10:15AM
Location: BuxMont Unitarian Universalist Fellowship, 2040 Street Road, Warrington, PA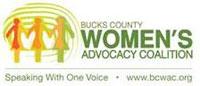 Jonathan E. Rubin, Bucks County director of Housing and Human Services, will deliver the keynote address, "The Future of Housing and Human Services in Bucks County," at the 10th Annual "Conversation with Elected Officials" on March 23 at the BuxMont Unitarian Universalist Fellowship Church in Warrington. Mr. Rubin oversees the administration of the county's Child Welfare, Mental Health, Drug and Alcohol, Housing and Aging services.
Following his presentation, participants will engage in a dialogue with several elected officials and staff from the local, state, and federal levels regarding the opportunities and challenges related to human services in Bucks County and other issues of importance to women and families.
Tam St. Claire, president of the Bucks County Women's Advocacy Coalition (BCWAC), said housing and human services are integral to women's economic security, which is the prime mission of BCWAC. "In light of recently proposed and already passed budget cuts, Jon's extensive experience at the local, state and national level make him particularly well qualified to start off the discussion with our elected officials this year. How are the housing and social services programs fairing in Bucks County? What are the county's challenges? Are needs being met for our county residents? What should we all be worried about where the rubber meets the road?"
Shortly after receiving his master's degree in social work, Mr. Rubin began his career at Bucks County Children and Youth, eventually becoming Child Protective Services Manager. In 2004, he joined Pennsylvania's Child Welfare Resource Center, providing training and technical assistance support to the Southeast region of Pennsylvania. He later became the interim director of the agency, overseeing provision of all child welfare training for Pennsylvania. In 2008 he moved to the national level, joining the American Public Human Services Association (APHSA) in Washington D.C. where he assisted human service agencies across the country. Before returning to Bucks County in 2014, Mr. Rubin worked on Pennsylvania's Child Welfare Information Solution project while serving as a senior consultant for Deloitte.
In his current role as Housing and Human Services director, Mr. Rubin has focused on shifting services to a more integrated county approach, public/private partnerships, and program development that is generated by the needs of the community.
"It's so important that we keep economic issues that affect women and families on the front burner for our elected officials," said Kathy Beveridge, chair of the event. "Jon can help us raise awareness of the impact of housing and human services on women's economic security."
Register at http://bcwac.org/rsvp-convo-2018/
The Bucks County Women's Advocacy Coalition (BCWAC) is a non-partisan coalition of more than 200 individual and 42 organization partners that serve women and girls. We educate and advocate on behalf of women to promote systemic change to achieve gender equity and economic security for all.
Learn More