Stretched Strings Concert Series Presents Tim Farrell with special guest Claude LaFlamme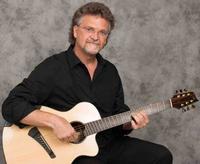 Tim Farrell
The Stretched Strings Concert Series will offer a very special workshop and concert hosted by Tim Farrell with special guest Claude LaFlamme to be held Sat. August 20, 2016. The workshop will at 2:00 PM at The Conservatory located at 4059 Skyron Drive Doylestown, PA 18902. The concert will be at 8:00 PM at PUCK located at 1 Printers Alley in Doylestown, PA 18901. This very special Stretched Strings event features International Acoustic Music Awards winning guitarist Tim Farrell with his guest, world renown Canadian harp guitarist Claude LaFlamme in an intimate concert performance of world class fingerstyle guitar virtuosity.
Since his childhood, music has always played an important part in Claude LaFlamme's life. After experiencing different musical instruments, Claude decided to focus on the guitar. He earned a bachelor's degree in music at Laval University in Quebec City, where he specialized in musical composition with the renowned composer Mr. François Morel.
For a several years he played both the guitar and the piano professionally. He eventually chose to focus on his first love, the guitar. He has been a professional musician for 30 years. In so doing, he has had the chance to perform different musical styles such as jazz, blues, gospel, folk, pop, rock and classical. He has taken part in many studio recordings sessions as guitarist, arranger and producer and has collaborated with many exceptional artists through the years.
A number of years ago Claude discovered the harp-guitar. He was seduced by all the possibilities this instrument offered. In many ways it gave him the chance to play his favorite instrument but with a larger range, closer to the piano, offering him the best of both worlds. The harp guitar became his inspiration to create new and different music, in essence starting a whole new musical journey.
International Acoustic Music Awards winning composer, performer and educator Tim Farrell has the rare ability to inspire listeners to experience music on a multitude of levels. Through his mastery of the intricacies and melodic grace of fingerstyle guitar, he has created a sound that evokes emotion, a sound that is to be felt as well as heard. Tim is a 13 year Pennsylvania Performing Arts on Tour roster artist who performs internationally as a solo artist and also has shared the stage with many notable musicians including Les Paul, George Benson, Rick Wakeman and many more ... Farrell is a featured performer and instructor at many prestigious guitar festivals including Woodstock, Memphis, Healdsburg, Montreal, Newport, London, etc … Farrell's song ROSEWOOD ALLEY won Best Instrumental in the International Acoustic Music Awards. His song ALL OVER AGAIN is regularly heard on NPR and OFF THE CUFF is included on the newly released Echoes Live 21 album. His most recent album CASCADIA was voted BEST OF ECHOES 2014.
Both the concert and workshop are a Stretched Strings events which is known for it's diverse musical offerings and close interaction with the audience. The workshop will at 2:00 PM at The Conservatory located at 4059 Skyron Drive Doylestown, PA 18902. Advance registration is required. Call 215-340-7979 or visit www.myconservatory.org
The concert will be at 8:00 PM at PUCK located at 1 Printers Alley, Doylestown, PA, 18901, 215-348-9000. Tickets are $15 in advance, $18 at the door. Tickets may be purchased online by visiting www.pucklive.com/html/music.php
The Stretched Strings Concert series is supported in part by a grant from the Pennsylvania Council on the Arts, a state agency funded by the Commonwealth of Pennsylvania and the National Endowment for the Arts, a federal agency.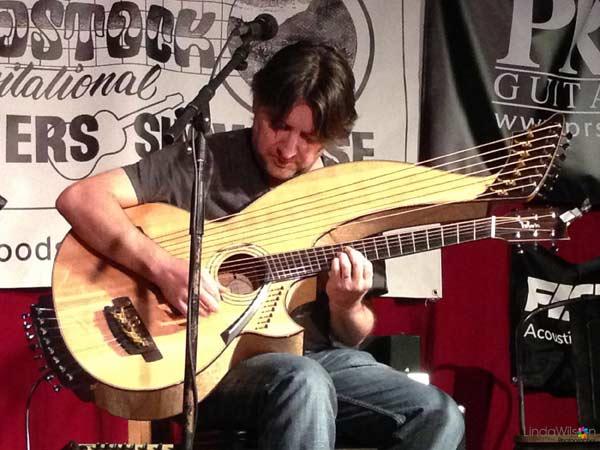 Claude LaFlamme